Saint Shri Madhwacharya, the renowned 13th century vedantic Philosopher, incarnated beautiful Shri Krishna idol at udupi other than Madhwa Sarovara.
Eight monasteries where established by Shri Madhwacharya to propagate devotion to Shri Krishna and his philosophy
The 8 mutts are :
Palimaru Mutt
Admaru Mutt
Krishnapura Mutt
Puttige Mutt
Shirooru Mutt
Sode Mutt
Kaniyuru Mutt
Pejawara Mutt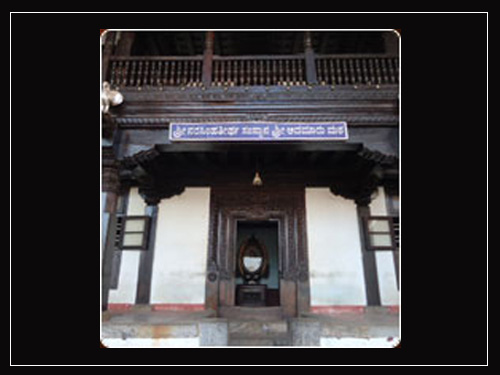 Palimaru and Admaru mutts are dwandwa mutts.
The head of Shri Admaru mutt is Shri Narasimhateertha who is the disciple of Shri Madhwacharya. For worship, Shri Chaturbhuja Kaliya mardana Krishna idol was given to Shri Narasimhateertha by Shri Madhwacharya.
Shri Narasimha teertha parampare proceeded and known as Admaru mutt parampare. Shri Chaturbhuja kaliya mardana Krishna adored by all Gurugalu, who came in the peetha of Shri Admaru mutt. Presently, it is being adored by Shri Vishwapriyateertharu, pontiff of ShriAdmaru Mutt.
To the field of education as well as philosophical/religious field Shri Admaru mutt pontiffs have contributed important, distinguished and relished gift.