At a distance of 30km from Mangaluru Bappanadu Durga Parameshwari temple is located. In Bappanadu Village on the banks of the river Shambavi this temple is been situated in Mulki which has an history of 800 years old.
Bappanadu means "Bappa's Village" and it is believed that a Muslim Merchant – Bappa Beary is responsible for the construction of this temple.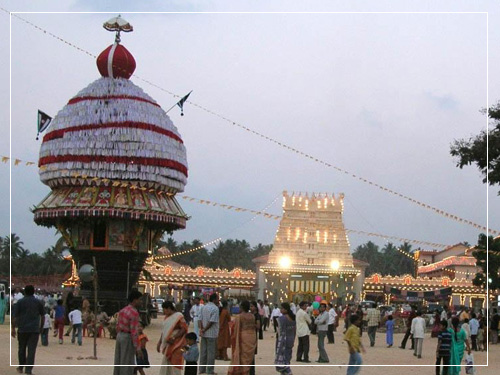 The main deity here is in the form of Linga. Devotees from all over the nation visited this temple and offers prayer with all their faiths.
The temple is well known for Bappanadu's Dolu. Annual car festival is done with lot of devotion and enthusiasm, a community is allowed to participate every year in the beating of the drums. The successors of Bappa Beary is been offered the first honorary prasadam of the annual car festival which is held every year. This festival is celebrated for 8 days wherein each day is something new.