Igoza Car Rentals & Taxi Services in Mangalore takes you the most popular destinations or places in around Gokarna so that you can enjoy your tour as much as possible. Igoza Car Rentals or Taxi agents not only make your journey a good one but a memorable one. Igoza experienced and friendly drivers make your ride a memorable one. Igoza Travel agency makes daily Tour packages to the most exciting places – Beaches in Gokarna– Travel destination in Gokarna - Gokarna Beach.
A small town Gokarna which is centered along the temples is visited by the Pilgrims throughout the year. The Holy town Gokarna attracts thousands of tourists around the globe wherein the Gokarna Beach is the chief attraction for tourists. Indians, Russians and Europeans visit this wonderful place and relax on the beach.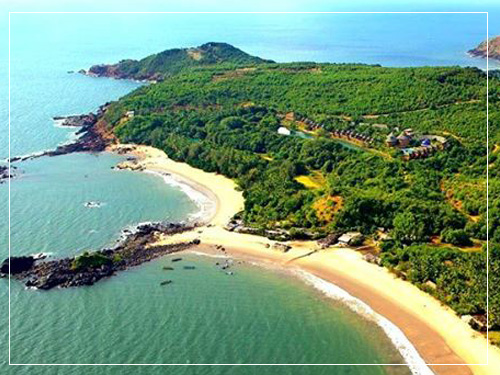 The distance between Mangalore to Gokarna is 231 Km by vehicle. In Dabolim, Goa the nearest airport is situated where to the south it is a 4 hour drive from there.
At a reasonable price, Continental & local cuisines are readily available. The food in present in Gokarna is exquisite. In the beach front, a lot of eateries are present wherein they play a light English music bringing in a touch of casual tone in the atmosphere. If you are shopper, well Gokarna is a perfect place to shop for bags, idols, accessories etc.
Gokarna's main attractionis the beaches. Because the beach is clean and serene it has attracted tourists in thousands. There are four beaches that are visited by the tourists frequently or the must visit beaches in Gokarnaare Kudle Beach, Om Beach, Halfmoon Beach & Paradise Beach wherein each one id is different. If you are adventurous one, you can trek on one of the famous spots in Gokarna or in the early morning you can take crash course on Yoga.
There are a lot of things you can do in the beach such as
Surfing
Yoga
Shopping
Snorkelling & banana boat ride