Gokarna a temple town and one of the tourist destination to visit in Karnataka. About 232 Km from Mangaluru, Mahabaleshwar Temple is located in Gokarna. This temple has an incarnation of Lord Shiva. Than a tourist destination this temple is respected as a Shaiva pilgrimage temple. In Karnataka, Gokarna is also respected as "SiddiKshetra" & "MuktiStala".
Main attraction is the Mahabaleshwar temple in Gokarna. Atleast 1500 years old, a 2 armed standing is the main deity here. The Mahabaleshwar temple enshrines Mahabaleshwar in a square Saligrama Peetha.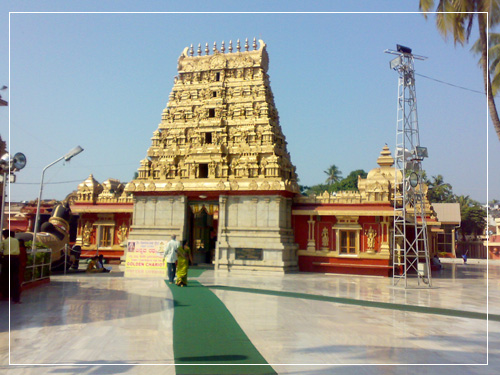 Some of the places to visit in Gokarna are
Tamra Gowri Shrine
Ganapathi Temple
Chandikeswara
Aadi Gokarneshwara
Dattatreya
Koti theertha
The nearest airport is in Goa.