Igoza Car Rentals & Taxi Services in Mangalore take you the most popular destinations or places in around Karwar so that you can enjoy your tour as much as possible. Igoza Car Rentals or Taxi agents not only make your journey a good one but a memorable one. Igoza experienced and friendly drivers make your ride a memorable one. Igoza Travel agency makes daily Tour packages to the most exciting places – Beaches in Karwar – Travel destination in Karwar- Karwar Beach.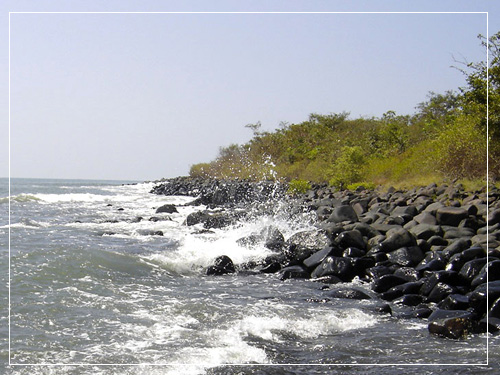 One of the famous beaches in Karnataka is Karwar Beach. It is just mesmerizing to watch the cool blue waters, the Palm trees and the beautiful shoreline. If someone is looking for a perfect holiday destination in Karwar, Karwar beach is the best beach to visit. The ambience, cool breeze and the warmth of the sun makes it one of the popular beaches to visit in karanataka. September to May is best time to visit Karwar beach.
Many islands are well connected in Karwar Beach & it's local. Out of them the well-known island is the Devbagh Island which tourist can enjoy watersport activities like diving & snorkeling. Not only the karwar has beautiful beaches but also it has a beautiful fort named Sadashivgad Hill Fort– which has a temple dedicated to Goddess Durga. 300 year old Venkatrama Temple has ochre paintings where the tourists visit this temple frequently.