One of the many Tourist attractions in Karkala, Koti Chennaya Theme Park is the latest addition to it. This theme park is been inaugurated by the Honorable Chief Minister of the state Mr. D.V. Sadananda wherein it grabbed a lot of attention all over the nation in January 2016. The Theme Park is stretched over 100 acre land which is located in Kasaba Grama constructed at a cost of 1.87 Crores. To preserve the memories of the twin brave hearts the theme park has been constructed. About 400 years ago, these heroic twin brave hearts were born but their stories are still inspired by the people of Tulu.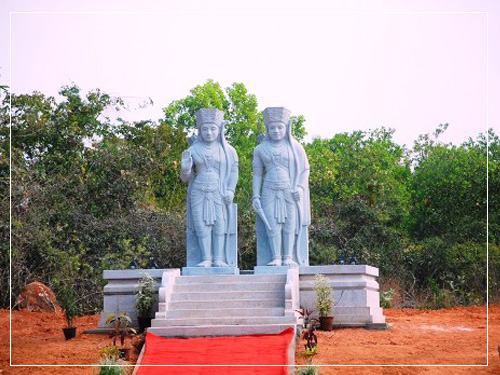 This park has been designed with the main aim of mirroring the folkfore and it really makes the area's folkfore to come alive. A 10 feet high statue of Koti and Chennaya is found in the South-Eastern corner of the theme park. You will also discover carving portraying the rich culture of Tulu like the famous celebrations of the Serpent God Pujas, Kambala, Cockfight, Toddy taping, fishing and numerous rural activities.
At a distance of 5Kms from Karkala, this park is been situated and from the Mangalore city a mere distance of 50Kms. There are lot of taxi available which takes you this amazing theme park, igoza is one among them. Hire igoza Car Rentals and Taxi Service Mangalore makes your drive smooth and takes you to the popular places in Mangalore so that you can spend your quality time.