Panambur Beach, Mangalore
Igoza Car Rentals & Taxi Services in Mangalore takes you the most popular destinations or places in around Mangalore so that you can enjoy your tour as much as possible. Igoza Car Rentals or Taxi agents not only make your journey a good one but a memorable one. Igoza experienced and friendly drivers make your ride a memorable one. Igoza Travel agency makes daily Tour packages to the most exciting places – Beaches in Mangalore – Panambur Beach, Mangalore.
One of the India's cleanest & safest beach in Mangalore is Panambur Beach which is located 10Km from Mangalore city and also is the most visited beach in Mangalore city. The beach comes to life during the carnival and also during the various festivities like the boast race, Beach Sports & Sand sculpture contest. The Kite Festival is been organized ever year in Panambur Beach, Mangalore and attracts thousands of participants from across the country and every 2 years "The International Kite Festival" is been organized where it attracts not only from our country but from abroad as well.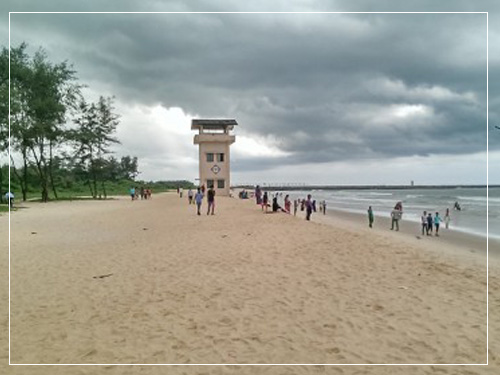 The Panambur beach is been managed and maintained by the "Panamber Beach Tourism Development Project" – a Private Enterprise. This private Enterprise make sure that the beach is clean and safety and also to create an public awareness that the beach should be kept clean and so as to preserve our nature. Since the beach is clean, it attracts a thousand of tourists from our country and from abroad as well.
Different activities you can enjoy in the Panambur beach, Mangalore are Jet ski, Boating etc. For visitors safetiness there are patrol Vehicles & Trained Beach lifeguards.