One of the famous heritage museum which provides information about banking history since 1906 is Coin Museum Corp Bank. Mr. Haji Abdullah Sahib is the founder president of this bank. It's now been converted into a heritage museum and for the visitors the bank wishes the museum to be a 'Financial Temple'.
When you visit the museum you get to know that fine tuning has been done in collecting the coins and displaying to the outside world. The museum has wide variety of coins varying from ancient to medieval times and also boasts that the museum contains more than 1,360 coins hailing from different periods of different countries.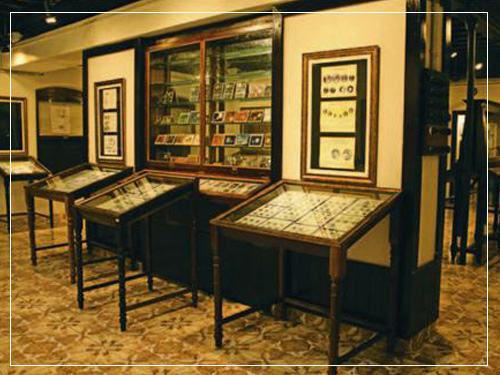 Coins are present varying from different dynasty like the mauryas, the Kushans etc and from various ruler periods like the Akbar, Jahangir and even from a Mughal era.
The value of the coins currently is around 42 lakhs which is an expensive collection. Not only coins the museum is also famous wide variety of stamp collection.
The major collection of coins and stamps in India is present in the famous museum named 'Coin Museum Corp Bank ' which is in Udupi.